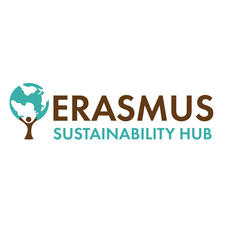 ERASMUS SUSTAINABILITY HUB
Your sustainable journey starts here 🌱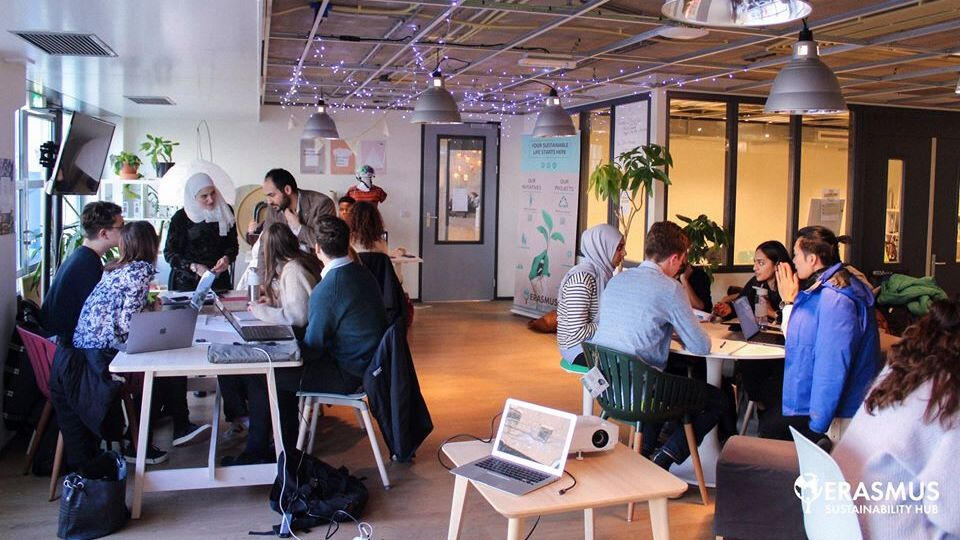 ESH is a student-led organization geared towards spreading awareness on the topic of sustainability. We believe in the impact of incorporating sustainable practices in everyday life, and dedicate our efforts to promoting sustainability within the student body and on campus. Through our initiatives and projects, we aim to encourage sustainable action, stimulate collaboration, and build a community of advocates for positive change.

OUR VISION
We aim to increase awareness about sustainability issues and motivate change within the Erasmus University as well as on an individual level in people's daily lives.

OUR MISSION
We strive to achieve our vision by building, educating, and engaging a sustainable community, and offering sustainable services to external parties.
---
OUR COMMUNITY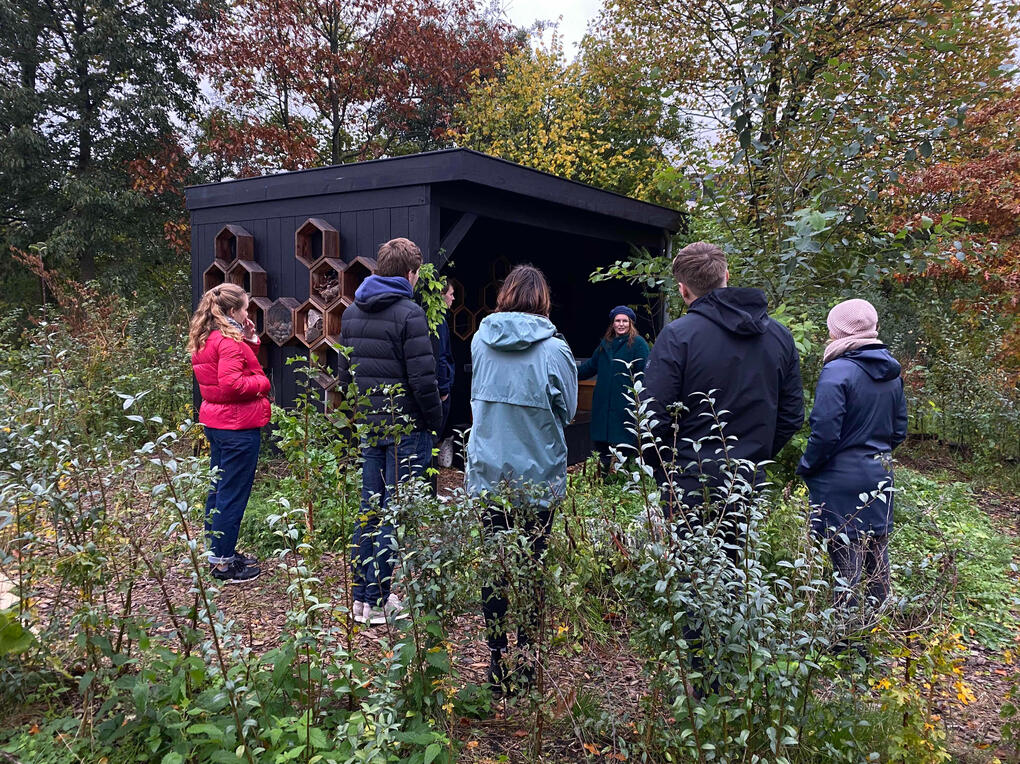 The Erasmus Sustainability Hub community is an open and welcoming space for collaboration and for sharing and developing ideas. We are a community of advocates of change, aiming to create a positive impact on campus and on the world, through our daily lives and through our voices.

We have a team of determined active members who make up our organizational committees and are tasked with organizing our activities and events, and in promoting the Hub's message. We are also constantly engaging with our general members, who are passionate supporters of our cause, looking to educate themselves about relevant topics and themes regarding sustainability and find connections with like-minded others through our community.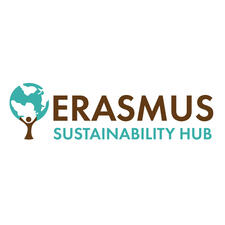 OUR INITIATIVES & PROJECTS
Erasmus Sustainability Hub focuses on the root themes of fashion and food & agriculture. We have a number of initiatives centered around these three pillars resulting from the ambitions of the ESH team. We also undertake and support numerous other efforts and activities which tackle other major issues of concern. All our activities take the form of initiatives and also long-term projects which are set up by passionate students and staff of the EUR community.

The Hub consists of 6 committees;

Food & Agriculture, Marketing & Promotion, General Events, Fashion, Sustainability Consulting, and the Incubation Center the who work on various projects.

Click to read more!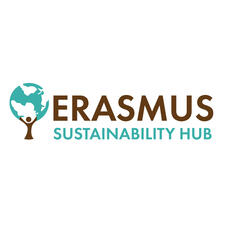 JOIN THE ERASMUS SUSTAINABILITY HUB FAMILY
---
CONTACT US
We are enthusiastic for potential collaborations and partnerships, and invite you or your organization to reach out with any inquiries you may have.

Together, we can make the positive change towards a more sustainable future!

Email:
[email protected]

Office Address:
Ground Floor, Mandeville Building
Burgemeester Oudlaan 50, 3062PA Rotterdam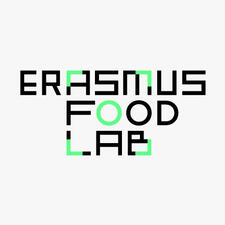 ERASMUS FOOD LAB
As the embodiment of our Food pillar, the Erasmus Food Lab is a research lab and cooking studio aimed at promoting plant-based food consumption through cooking workshops, online foodies, and research. We explore and educate others on the benefits of good food options and the impact of sustainable consumption.

Among other educative events surrounding food, the lab hosts weekly cooking workshops, where participants can learn about making better food choices and try out delicious recipes that highlight plant-based alternatives.
---
BEYOND ME CHALLENGE
The Beyond Me Challenge is an online challenge set up by the Erasmus Food Lab to encourage students to make better food choices for themselves and for the planet. 10 students will take a 30-day plant-based eating journey and post about their experience online, encouraging them to develop skills with cooking plant-based recipes. Through this project, we hope to highlight the challenges and benefits of mindful and sustainable eating habits and break the stigmas surrounding a plant-based lifestyle.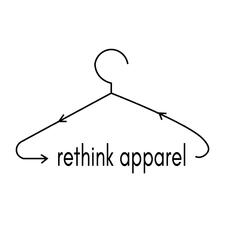 RETHINK APPAREL
The fashion pillar, represented by the brand Rethink Apparel, promotes sustainable, slow fashion and serves as an educational platform about the fashion industry and its impacts on people and the planet.

We host clothing swaps along with other events, such as guest lectures, seminars, and online series. In April, Rethink Apparel participates in the annual Fashion Revolution Week through multiple activities and prompts set across the week.
ERASMUS SUSTAINABILITY DAYS
Erasmus Sustainability Days (ESD) is the flagship event of Erasmus Sustainability Hub and the biggest sustainability-oriented event organized at Erasmus University Rotterdam. The ESDs last 5 days, and each day focuses on a different topic, ranging from social, environmental or political issues.

The main aim of ESDs is to gather as diverse a group of stakeholders as possible, including NGOs, activists, government representatives and corporations, and facilitate their dialogue with students through workshops, lectures, in-house days or case studies.

ESD 2021 will be held in Spring 2021 and will center around the theme of DIY Sustainability, with each day addressing a different and engaging topic:

Day 1: The New Normal
Day 2: You, Yourself and Sustainability
Day 3: Knowledge, Empowerment, Actions
Day 4: InnYOUvations
Day 5: Think Local
---
POST PLASTIC GENERATION
Post Plastic Generation (PPG) represents the Waste pillar of the Erasmus Sustainability Hub and is responsible for organising, initiating and supporting projects concerned with waste management and up-cycling. PPG also serves as an educational platform concerning single-use plastic, its over-production and over-consumption as well as other worldwide issues.

PPG organizes events such as Refuse Plastic Movement and Rethink Waste Week, as well as participating in the World Clean-Up Day and the ESDs. Additionally, we host screenings, plogging sessions, debates, and many other events relating to waste on campus.
SUSTAINABILITY CONSULTING
Sustainability Consulting is a brand new undertaking at the Hub in response to the the campus community's increasing consciousness of their impact. Therefore, we provide consulting services for other campus organizations to help them become more sustainable. This endeavor aims to make a greater positive impact on campus.

We have a team of determined students who will work alongside a number of associations at EUR and develop concrete, impactful, and evidence-driven recommendations that campus organizations can implement to make their day-to-day processes, activities as well as events more sustainable.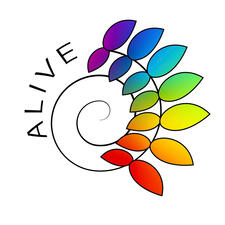 ALIVE
Alive is a project dedicated to practice of mindfulness as an important component of sustainable behavior and actions. What we think, feel, and experience ultimately dictate our actions and behaviors. Thus, the awareness cultivated through the practice of mindfulness is directly linked to sustainability. Alive hosts workshops with different mindfulness practices in order to cultivate the practice of awareness, connect it to sustainability and support each other to feel alive.

Keep up to date with Alive via Erasmus Sustainability Hub's main pages!
---
BEE THE CHANGE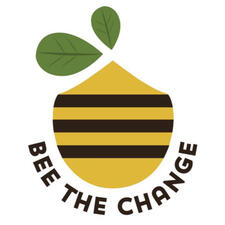 Bees and other insects have vastly great economic value. They teach us that the economy is not simply about money, but about the value of ecosystems. Through biodiversity, we try to establish a natural balance between plants and animals. We believe that a healthy, diverse ecosystem is key to productivity and sustainability.

At our campus garden beehive, students take care of the campus bees together with the beekeeper. Together, we promote the survival of the bees as now more than ever, bees are showing us that we should care for our environment and each other.
---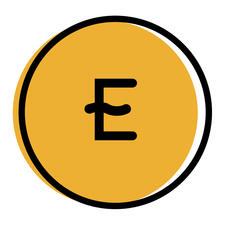 ECOCOIN EUR
EcoCoin aims to make the Erasmus University Rotterdam campus more sustainable, starting by its students! We encourage environmentally conscious students by rewarding sustainable actions of all kinds. Started during the Erasmus Sustainability Days, it is the first sustainable currency worldwide to be used year round on a university campus.

Want to help change our campus?
---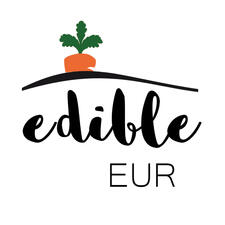 EDIBLE EUR
Food production is an essential part of sustainable living, and in becoming strong, self-sustaining, and responsible world citizens. Edible EUR is a project dedicated to utilizing green spaces in the campus and recycling organic materials to sustainably produce food. At the campus gardens, we reconnect with the Earth and learn together about growing food and about sustainable agriculture.

Every week, EdibleEUR hosts gardening sessions. These are educative and enjoyable moments where students, staff and others can learn, take part in some gardening, get in touch with nature and also have a chance to enjoy the food harvested from the gardens!
---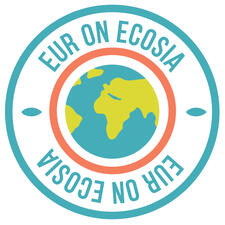 EUR ON ECOSIA
Ecosia is a search engine that plants trees using their income generated through search ads. And, they do so successfully - since it was founded in 2009, Ecosia has planted more than 100 million trees!

The EUR on Ecosia project tries to raise awareness about this impactful search engine within the EUR community. By encouraging EUR students, management and faculty to use Ecosia, we invite them to become part of the solution to deforestation, one of the most critical challenges of our generation.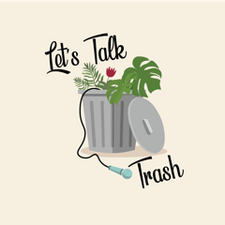 LET'S TALK TRASH PODCAST
Let's Talk Trash engages our community in an honest dialogue about sustainability and strives to inspire one another and create awareness. It is a student podcast that discusses a wide range of topics related to sustainability, such as building circular economies, the politics of sustainability, fast fashion, and many more!

Expect new and engaging podcasts from the Let's Talk Trash team every month, so start listening and start learning!
---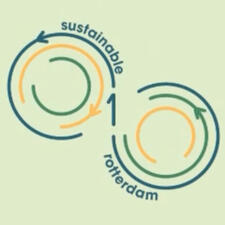 SUSTAINABLE ROTTERDAM YOUTUBE CHANNEL
The Sustainable Rotterdam Youtube Channel aims to share sustainable living tips and information within the Rotterdam community. This student-led initiative features professionals working within the community towards a more sustainable future. So far, Sustainable Rotterdam has published episodes about Food Waste solutions and Plant-based meat

Throughout the year, you can expect the team of student script-writers, videographers, editors, and project managers to publish 4 videos!